A Collection of Client Success Stories
Our Portfolio showcases some of the innovative solutions and successful projects we have delivered to our clients.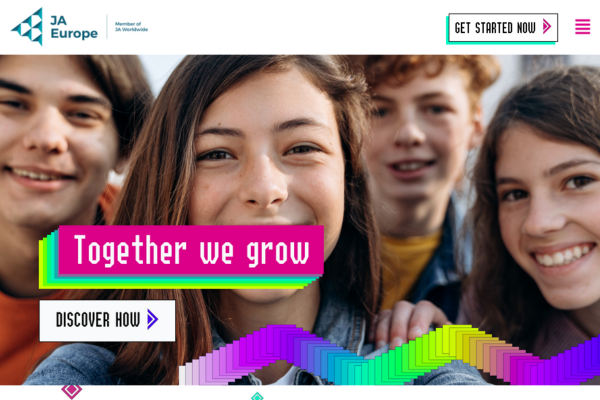 Website Development and LMS Integration: Unleashing Educational Opportunities for Young Ukrainians and Europeans.
We successfully collaborated with JA Europe and UNICEF to build a WordPress website for the "Together We Grow" project. This initiative aimed to support young Ukrainians and Europeans from neighboring countries in developing the mindset and skillset for building thriving communities.
By converting Figma designs into fully functional WordPress pages, setting up and configuring LMS plugins, and implementing analytics, we created a user-friendly and comprehensive learning platform. Through this project, young individuals can now access free modules to learn about themselves, their aspirations, and begin creating a better life for themselves and their communities.
We partnered with CVPlugin.com to create MyCVQR, a cutting-edge CV-builder that simplifies the process of developing hybrid resumes. Our team delivered the project within a year, utilizing front-end technologies like React and back-end technologies like PHP and PHP libraries.
The result of our work was the first QR-coded CVs builder and one of the most effective import functions in the world. As a result, MyCVQR was featured on jatalents.org and the Founders Night, which is a testament to our success in helping our client achieve their goals.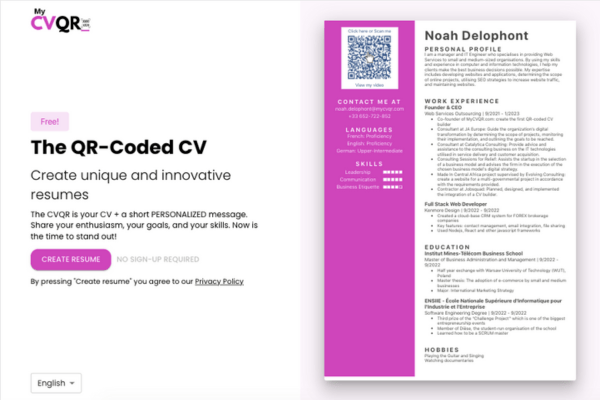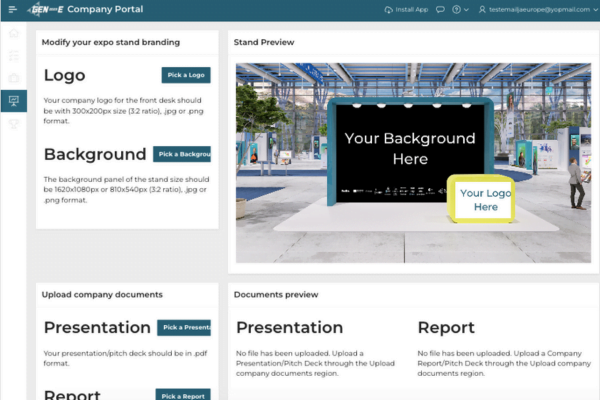 Our team had the honor to collaborate with JA Europe in creating a platform that allowed the students who are part of JA Europe's programmes to register their virtual stands for the Gen-E event.
We helped JA Europe by choosing the right technology that would meet their needs while simplifying the data collection process.
The result was a successful project with 700+ stands registered, which is the largest amount that JA Europe ever had. The project has saved valuable time for the JA Europe staff and we are proud to have contributed to their success story.
Our collaboration with JA Europe on the JA Talents project resulted in the successful launch of an innovative platform for job seekers and recruiters.
Our team defined and implemented the features and functionalities of the platform, and we worked with JA Europe to integrate third-party vendors. Despite challenges faced during development, we delivered the project within four months, providing JA Europe with a powerful tool to drive success in the recruitment industry.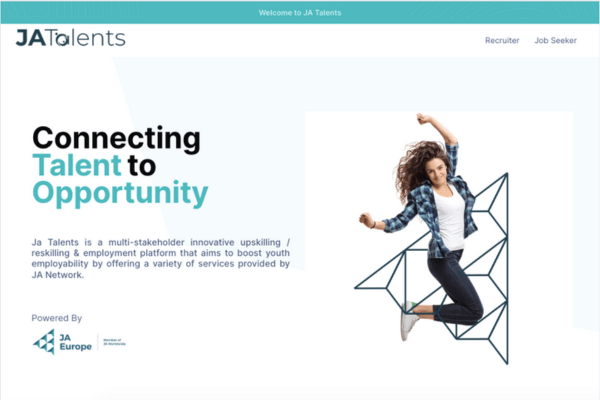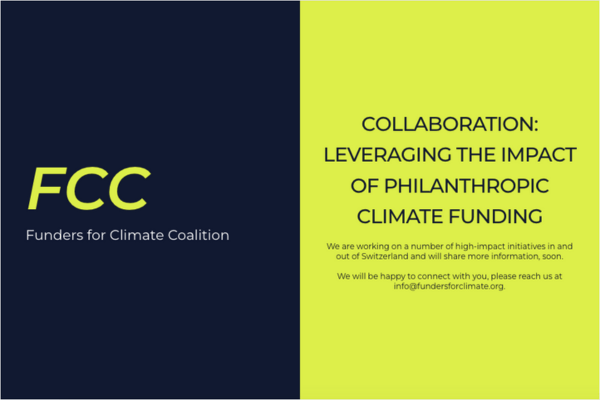 We worked with the Funders for Climate Coalition (FCC) to create a landing page for their newly founded association. With a tight deadline of just three weeks, our team was able to provide several layout options for the landing page, ultimately delivering a user-friendly and responsive design that met the client's needs.
The landing page we created will be used for FCC's digital campaigns, helping them to reach and engage their audience effectively. Our work with FCC demonstrates our ability to deliver high-quality projects within challenging timeframes, and we're proud to have contributed to the success of this new organization.
Our project with Jobsquad was to create a simple and functional CV builder that they could embed into their website. We accomplished this by creating a custom WordPress plugin that allowed users to easily create their CVs with minimal effort.
The project was completed within three months, and the results were remarkable. Jobsquad now has a powerful tool that their audience can use to create professional-looking CVs with ease.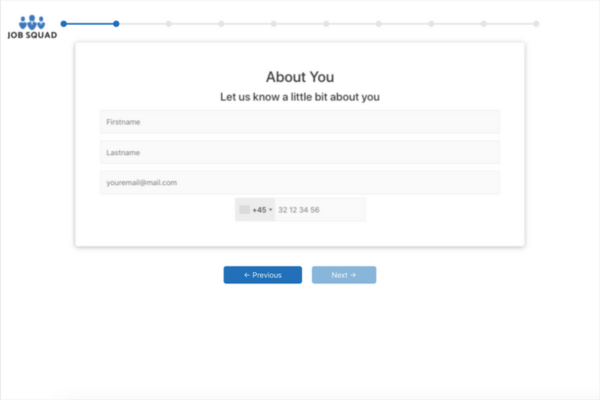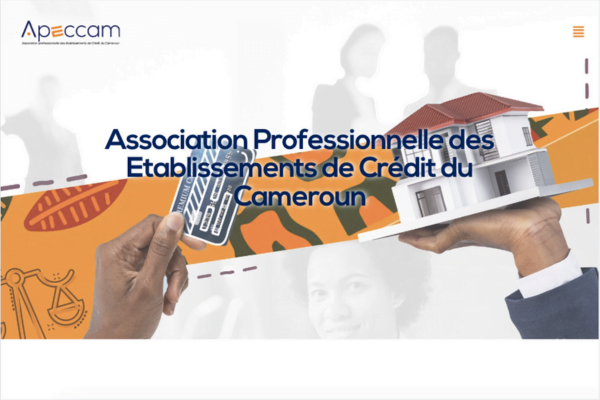 We helped APECCAM, a professional association of credit institutions in Cameroon, to renew their website design. Our challenge was to find a design that reflects the brand identity of the association and is user-friendly.
We used WordPress, CSS, and HTML to create a modern, responsive, and easy-to-navigate design. Our work has led to APECCAM having a website that is both visually appealing and highly functional, which has helped them to better engage with their members and attract new ones.
Our client, JA Europe, approached us with the task of creating a website for the Gen-e Event in July 2023. We worked closely with the client to understand their needs and requirements, and then used WordPress along with custom PHP WordPress plugins to develop a website that was not only visually appealing but also highly functional.
The website we developed allows users to access all the resources they need about the Gen-e 2023 event, making it easier for them to engage with the event and get the most out of it.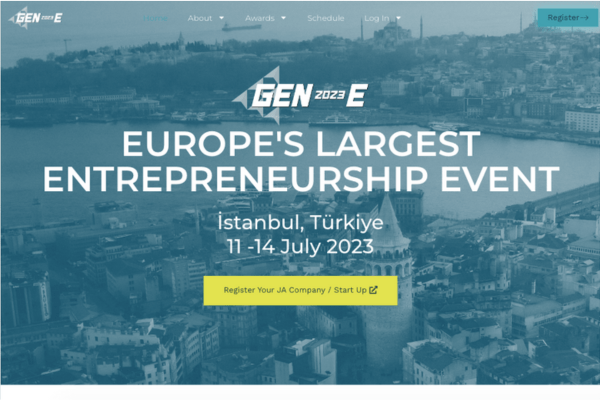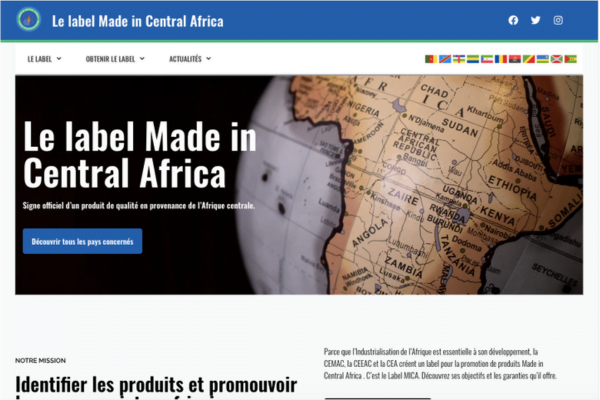 Our work on the Made in Central Africa Website project is a true testament to our ability to deliver high-quality and innovative solutions to our clients.
Our task was to create a design for the website of the official label of a quality product from Central Africa . Using WordPress, CSS, and HTML, we designed a responsive and user-friendly website that met the project scope within the two-month timeline.
Our solution has helped to showcase quality products from the Central Africa region. We are proud to have been a part of this project and to have contributed to our client's success story.
Web Services Outsourcing was approached by a government agency seeking to streamline their crisis management process. Our team worked closely with the agency to develop a desktop app that would help manage, sort, and update crisis guidelines documents, thus reducing overall crisis response time.
We developed an online PDF template creator tool for standardizing official forms and designed a user-friendly organizational desktop app dedicated to updating the crisis management tool. The challenge was to find a technology that respected the guidelines of the ministry of the interior regarding tools that can be used by public administration.
Thanks to our expertise in web technologies, we were able to develop a custom solution that met the client's specific needs. The project was completed within the 2-month timeline.
The impact of our work was significant, reducing overall crisis response time by 45 minutes.